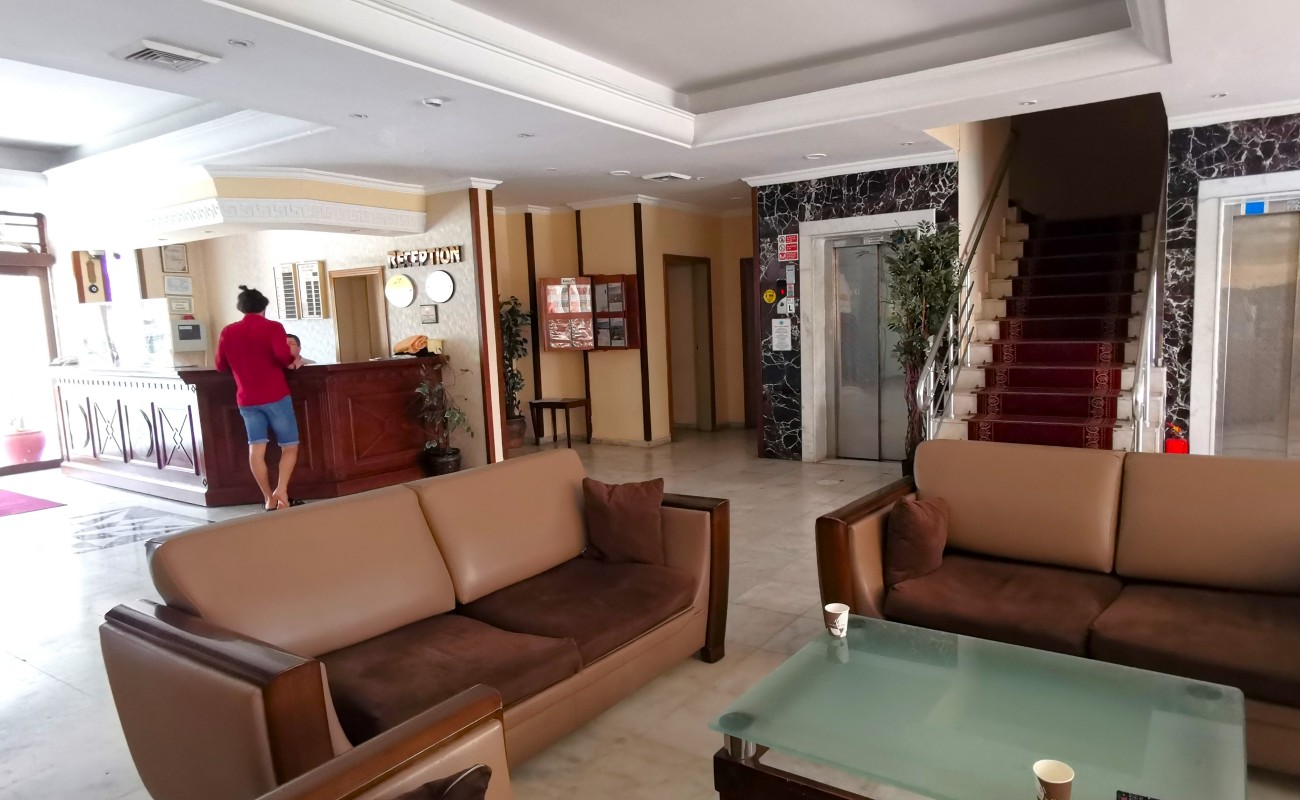 Reception and Lobby
Reception
Warm sea breeze and unforgettable memories that come to mind when you think of a holiday await you at Intermar Hotel, one of the well established hotels in Marmaris. Your unforgettable holiday experience begins with a warm welcome. You will receive a warm welcome at the reception of Intermar Hotel Marmaris and enjoy our guest services.
From the moment you check in, you will be greeted with a warm smile and hospitality at the reception of Intermar Hotel Marmaris. The professional and experienced reception team will not only welcome you, but will also provide you with all the assistance you need to make your holiday comfortable and enjoyable.
The reception of Intermar Hotel Marmaris is not only a check-in and check-out area, but also an information centre that caters to all the needs of holidaymakers. Guests can get all kinds of information from the reception team about the hotel facilities, local events, local attractions or transfer arrangements. If necessary, a taxi can be called and information about transport can be obtained.
The hotel reception also offers a safety deposit service which you can use during your stay. You can request this service at reception to keep your valuables safe.
You can use the services of the reception with peace of mind to allow yourselves to relax and enjoy your stay at the Intermar Hotel.
Lobby
The spacious lobby of our hotel offers a space to relax and spend pleasant moments during your holiday. The air-conditioned lobby, where you will feel the coolness even on the hottest summer days, offers an atmosphere where the comfort and enjoyment of our guests is a priority.
Here you can have a pleasant chat with your friends, spend time with people you have just met or simply enjoy a quiet moment.
You can escape the heat outside and relax in the cool and spacious environment inside. The air-conditioned lobby will not only make you feel comfortable, but will also help you recharge your batteries and enjoy your holiday.
Especially after an intense day of sightseeing or beach activities, it can be quite pleasant to sit in the comfortable armchairs in the lobby and watch your favourite programmes or catch up with the news.