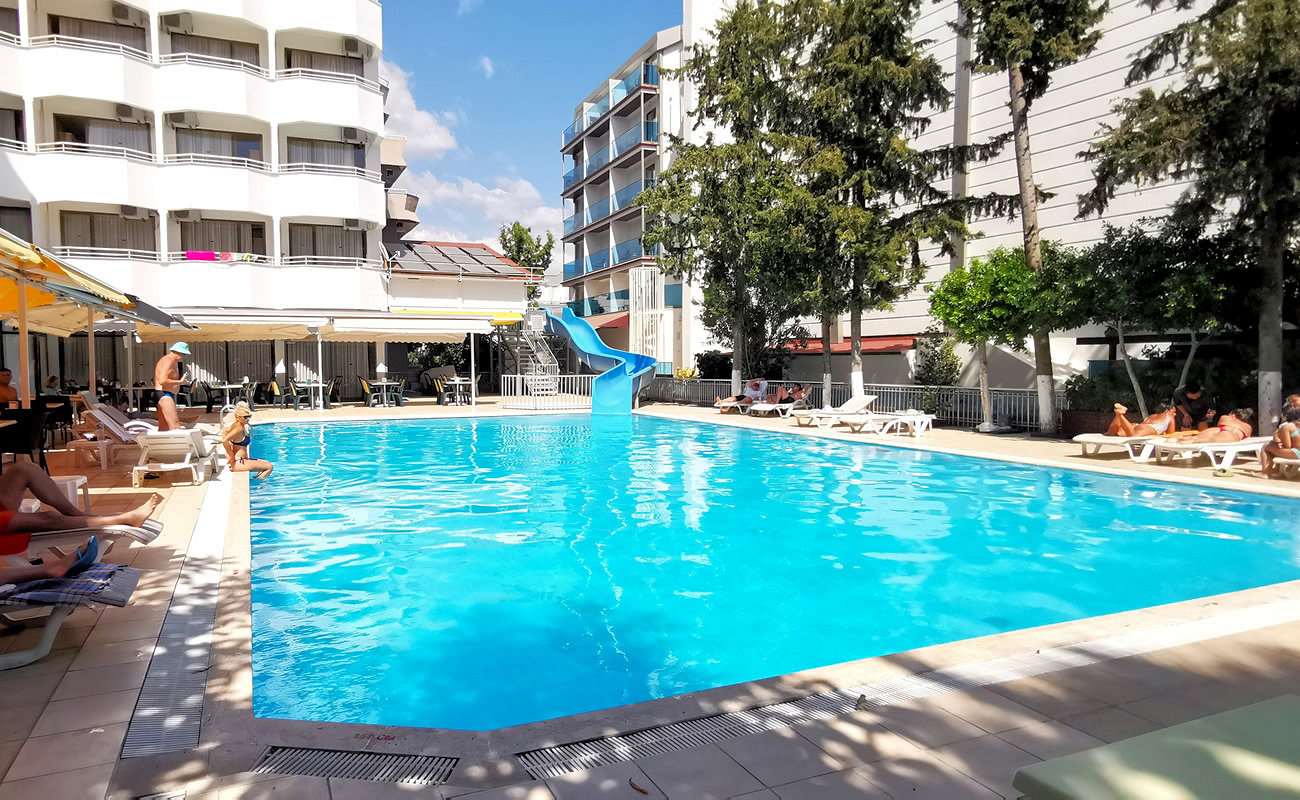 Intermar Hotel Swimming Pool
Intermar hotel swimming pool area overlooks the green street that is leading to the beach, as well as the main boulevard. Everything you'll need and want is within walking distance – unique shops, food markets, arcades and rides, restaurants and night clubs all can be found within just a few blocks!
This summer you and your family will be able to enjoy our Outdoor Swimming Pool — one of the longest in Marmaris! Come and bask in the splendid sun beside our pool, while relaxing in our spacious sundeck! Or enjoy a cool drink and sandwich from our Snack & Pool Bar. Your children will rejuvenate in a separate swimming pool, purpose built for kids.
Marmaris beach is within a walking distance. This land of lacy coastline is ideal for the sun-worshippers, and offers the most attractive coves and inlets for those who would like to swim, dive or fish. The sheltered bay is a favorite for a relaxing holiday, while also being amazingly excellent for a lively vacation of water sports and sailing.