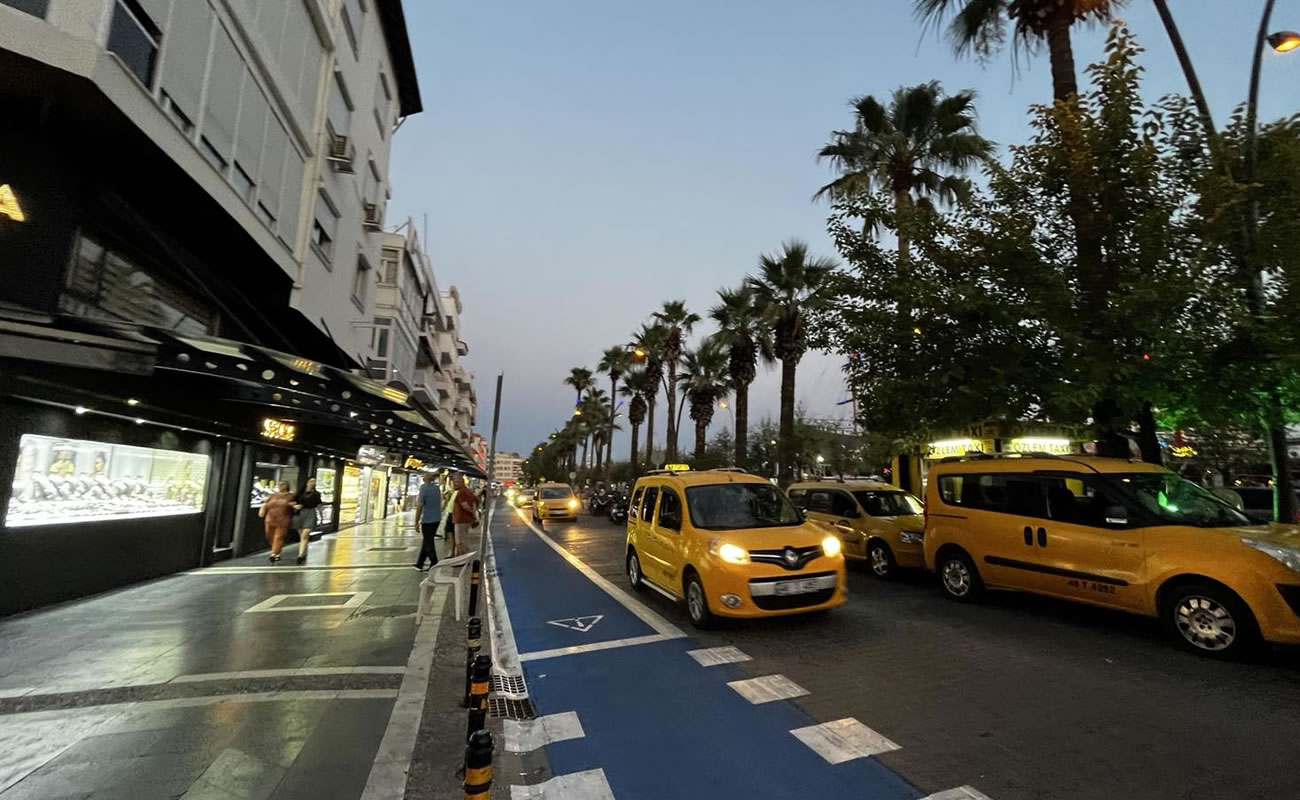 Marmaris Travel Hints and Tips
Marmaris Travel Hints and Tips. Marmaris is a popular tourist destination located on the southwest coast of Turkey. It offers beautiful beaches, crystal-clear waters, and a vibrant nightlife. Whether you're planning a relaxing beach vacation or seeking thrilling adventures, here are some travel hints and tips to make the most of your trip to Marmaris:
Best time to visit Marmaris
The peak tourist season in Marmaris is during the summer months from June to August when the weather is hot and sunny. However, if you prefer milder temperatures and fewer crowds, consider visiting during the shoulder seasons of spring (April-May) and autumn (September-October).
Currency and Language
The official currency in Turkey is the Turkish Lira (TRY). While many businesses accept credit cards, it's a good idea to have some cash on hand, especially in smaller establishments. Turkish is the primary language spoken, but you can often find English speakers in tourist areas.
Marmaris Local Transportation
Marmaris has a well-developed transportation system with dolmuş (shared minivans) and taxis being the most common modes of transportation. Dolmuş are an affordable and convenient way to get around the town and nearby areas.
Marmaris Beaches
Marmaris is renowned for its stunning beaches. The main beach, Marmaris Long Beach, offers a wide range of water sports and beachside amenities. If you prefer a quieter atmosphere, consider visiting Icmeler Beach, which is just a short distance from Marmaris.
Marmaris Excursions and Boat Trips
Marmaris is an excellent base for various boat trips and excursions. Popular options include a Dalyan River cruise to see the ancient Rock Tombs and a visit to the stunning Turtle Beach. Additionally, you can explore the beautiful coves and bays by taking a day cruise on a traditional wooden gulet.
Marmaris Beach Water Activities
If you're into water sports, Marmaris won't disappoint. You can try scuba diving, parasailing, jet-skiing, and more. Many water sports operators can be found along the beaches.
Turkish Cuisine
Don't miss the chance to savor authentic Turkish cuisine during your stay. Try traditional dishes like kebabs, mezes (appetizers), Turkish delight, and baklava. Also, keep an eye out for local restaurants where you can experience a taste of the region's culinary delights.
Marmaris Nightlife
Marmaris has a vibrant nightlife scene, especially around Bar Street and the Marina area. You'll find a variety of bars, nightclubs, and live music venues to suit different tastes.
Haggle with Vendors
When shopping at markets or souvenir stalls, bargaining is a common practice in Turkey. Don't hesitate to haggle to get a better deal on your purchases.
Respect Local Customs
Turkey is a country with rich cultural traditions. While Marmaris is a tourist-friendly destination, it's essential to respect local customs and dress modestly when visiting religious sites.
Remember to check for any travel advisories or updates before your trip, and consider purchasing travel insurance for added peace of mind. Enjoy your time in Marmaris!