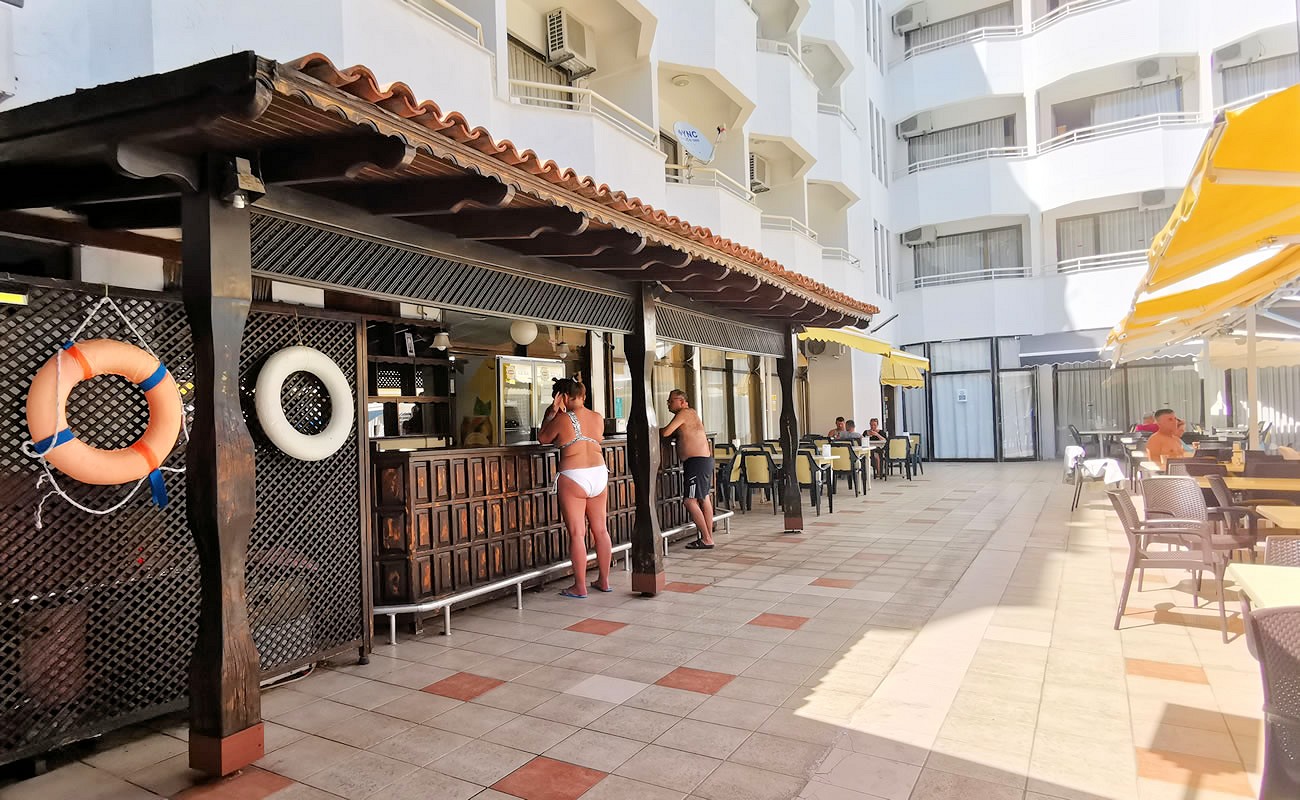 Intermar Hotel Bars
Intermar Hotel Bars
Pool Bar
Intermar Hotel Pool Bar, one of the reputable and most established hotels in Marmaris, offers its guests unforgettable moments for a pleasant holiday experience throughout an entire stay. This hotel, where holidaymakers can have a pleasant stay, reveals its difference not only with its unique location but also with its pool bar.
The pool bar at Intermar Hotel Marmaris offers peaceful space where holidaymakers can enjoy delicious drinks while taking a refreshing break by the the cool pool's side. While lounging on the sunbeds or relaxing in the cool waters of the pool, guests can enjoy a moment in the atmosphere of the pool bar.
The pool bar offers a wide range of drinks including fruit juices, carbonated drinks and alcoholic beverages. The friendly bartenders are attentive to the needs of guests and always available for special requests.
The pool bar is the ideal place for guests who want to enjoy their drinks and soak up the sun. You can feel peaceful and happy while watching the romantic colours of the sunset against the unique Marmaris mountains.
Intermar Hotel Marmaris Pool Bar is not only a place to have a drink, but also a meeting point where you can experience the most unforgettable moments of your holiday by having pleasant conversations with your friends or making new friends.
Lobby Bar
Spacious and elegant, the Lobby Bar at the hotel Intermar is the perfect place for guests to relax and socialise.
Lobby Bar provides space where guests can spend time in comfort, with a friendly atmosphere and friendly staff. Holidaymakers can relax in the comfortable armchairs at the Lobby Bar and enjoy a pleasant conversations with their loved ones.
Don't forget to visit the Lobby Bar to enjoy every moment of your stay at the Intermar Hotel.